The BBI-TK9S Backflow Preventer Test Kit is a compact portable testing device for backflow prevention assemblies, double check, and PVB valve assemblies.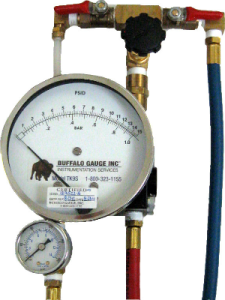 Teflon Lined Ball Valves
— Easier to use than the competition
— Valve is easy to grip with wet or greasy hands

NIST Traceable Certification
— Good For One Year
— Automatic Reminder Sent To You 60 Days before Certification Lapses
In Line 0-200 PSI High-Pressure Gauge
(No Need To Carry An Extra Gauge)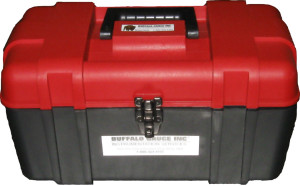 Rugged, Foam Line Tool Box
— Plenty of Room For Fittings, Tools, and Instructions.
— Much More Room Than The Competition's Plastic Case.
Top Tray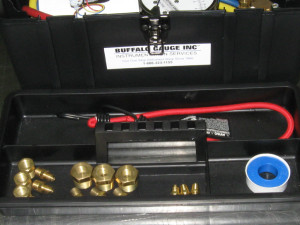 — Giving You Lots Of Room For Fittings
— Bungee Cord
— Teflon Tape
— Easy To Properly Stow Away Your Kit.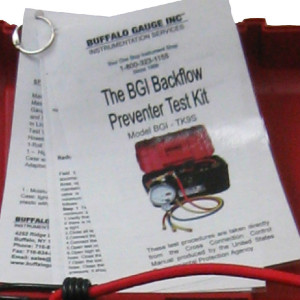 Laminated Instructions
— Sized to fit in your back pocket
— Come with a large ring, so they can be hung from the bungee, keeping both your hands-free to work